Blonde Hair with a Lived in Look!
Casually Blonde
What makes today's medium and dark blonde hair colours, like those melty honey blondes, look so effortless? It's all about the base! Your base colour that is.
If you want to add blonde highlights and create an easy-going, lived in look, then make sure you have some base colour showing. Going blonde with a bleach and tone is the opposite of lived-in blonde. An all over blonding will require regular touch-ups to avoid a strong root reveal, especially on naturally dark tones. Lived in blonde hair is not as fussy, and can be achieved a few different ways, each allowing some base colour to show in order to create dimension. How much dimension is up to you.
Fortelli Oakville Clients with a Lived In Look to their Blonde Hair!
Money Piece Highlights
Face framing highlights, those big bright pieces around the face can lift up your entire look. They really pop when you have a lot of your base colour showing. With lighter pieces around the face, your stylist can really contour your features. Money piece foils are a great way to give your blonde a bump in between your main highlight appointments.
Balayage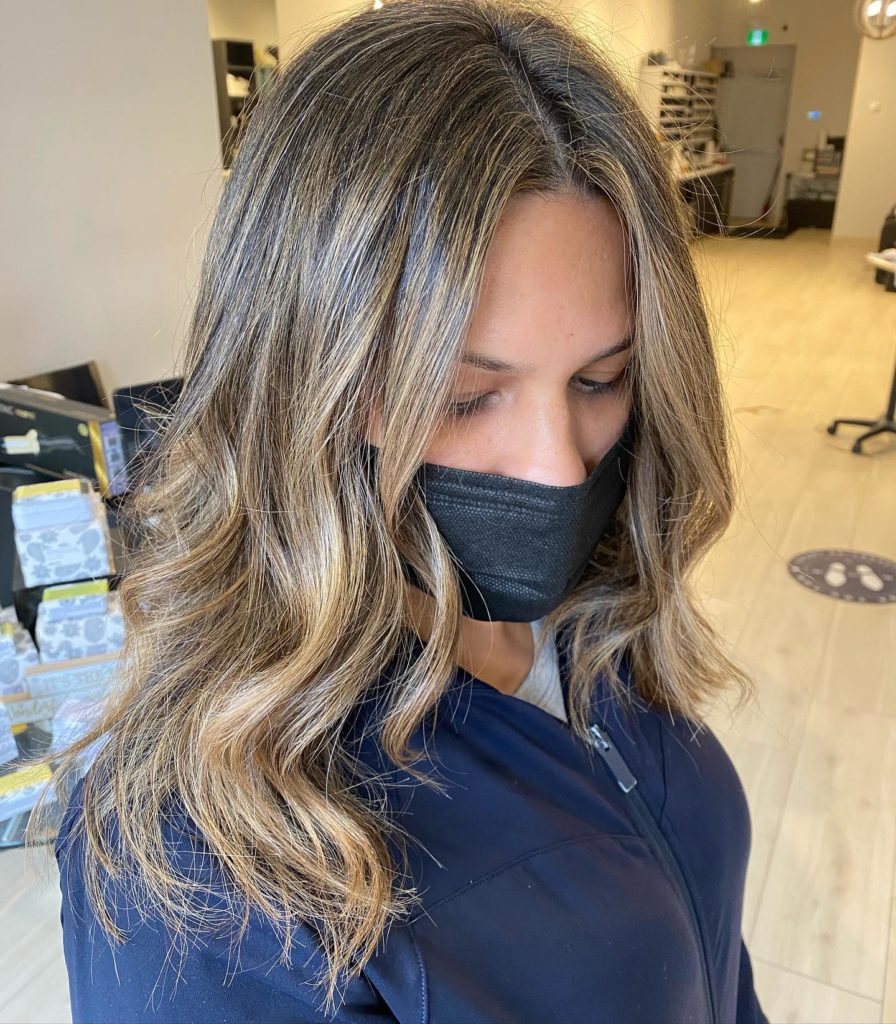 Balayage highlights focus lightener from the mid lengths to the tips of the hair. You'll have a lot of your base colour showing, which means the grow-in of your highlights will be very graceful. You won't have an obvious line between your re-growth and your highlights.
Foil Highlights
Add some foil highlights to add dimension. You can have your blonde highlights start at the root or your stylist can do a technique call teasylights. Hair is backcombed (or teased) before lightener is applied, which creates a more look, similar to a balayage look.
The Rooted Look, Shadow Root, Root Melt
Some women love the brightness they get with a traditional foil highlight but they want more base color to show, or they want to adjust their base color. A root melt, or shadow root, is when your stylist will followup your highlights with a single process color just on the root area. This will blur your base into your highlights, avoiding any harsh lines.
Book an appointment with Fortelli Oakville
You can book a hair colour consultation, or use our appointment request form. If you know exactly what you'd like to book, the feel free to use our online booking to browse open appointments and find a time that works for you.
Live In Blonde Hair Experts in Oakville
Lakeshore Road
Oakville
Burlington
Hamilton
Milton
Mississauga