The Top Hair Stylists are at Fortelli Salon in Downtown Oakville
Our hair stylists are Hair Colour Specialists | Balayage Specialists | Hair Extensions Specialists
Renato Meleca,
Owner of Fortelli Salon, Master Stylist
Owner of Fortelli Salon in Oakville, Renato has been in the hair industry for over 35 years. He began his career working closely with his brothers, also in the hair salon business, at their Fortelli Salon locations throughout the area. Renato has owned the Oakville location for 20 years and continues to serve the greater Toronto area. He is hardworking, passionate and is constantly learning new trends and the latest techniques. On his free time he enjoys golfing and spending time with his family and wife Corinne.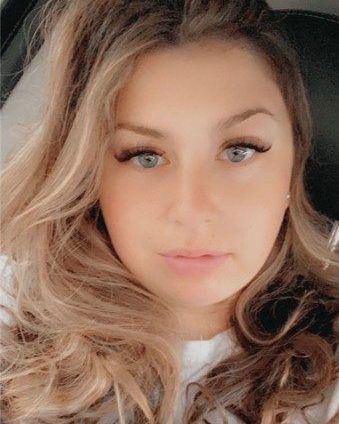 Daniela Meleca,
Hair Stylist
Daniela has been working behind the chair for over 7 years. Working alone side her father, Daniela loves to explore new hair trends and works exclusively with other hair salons learning new products and techniques created by Davines. On her off days, Daniela enjoys shopping and grabbing coffee with her friends & family.
Blonding Specialist
Dimensional Brunette's
Long & Layered Haircuts
Tape In Extensions
Melissa,
Hair Stylist
Melissa began her career 14 years ago with Fortelli Salon. She loves turning her client's vision into reality and making them feel their absolute best. The most fulfilling part of being a hair stylist is seeing the smiles on her clients' faces. When she's not behind the chair she's outdoors, doing a workout, or spending time with loved ones. She's passionate about all things healthy, fitness and takes care of herself so that she can give back to others! She specializes in:
Blonde hair specialist
Sunkissed blonde hair with balayage or foil highlights
Hairstyles with layers
Textured haircuts
Maggie,
Hair Stylist
Maggie began her career 10 years ago with Fortelli Salon. Maggie loves transforming her clients and making them feel confident. When she's not in the salon, she loves traveling and exploring new places close to home. She enjoys crafting and taking educational classes to keep up with hair trends and expand her creative side.
Hair colour specialist
Haircuts and hairstyle design
Keratin bond hair extensions specialist